Benefits of nitric oxide supplement
Boost your exercise performance

Lower blood pressure

Improve your blood flow

Clarence D. (Verified Buyer) on 04/13/22
A friend of mine recommended this product to me and I am SO GLAD he did! As a person whose workday starts at 4am I've always had that afternoon "crash" but I see that my energy levels are better. I can actually feel and see the nitric oxide increase as my veins have that "pumpRead more about review stating Great product!ed" look that I normally only get at the gym after taking a preworkout supplement. I would take this for that alone, but once you throw in the benefits of Resveratrol, that's icing on the cake! I'm hooked!!

Better Workouts, Energy, and Focus

Jeremiah E. (Verified Buyer) on 03/12/22
It is now over 30 days I have been taking Vinia. I often work 60 to 70 hours a week, and I still found time and energy to get my workouts in. I'm 45 but feel like I have Energy of when I was 25. My nitric oxide levels feel like they must have increased. Dilated arteries for beRead more about review stating Better Workouts, Energy, and Focustter blood flow and energy to my entire body. Energy for the heart and brain.

Carlos O. (Verified Buyer) on 03/02/22
I'm hooked. Felt a quick shift in personal vitality. I'm 44, body felt like I was back in my mid-20's. More energy for physical activity more endurance, this is nitric oxide daily. You will notice the lapse a few days after not taking it, less energy, feeling my actual age lolRead more about review stating This thing delivers!. Hard to not come back and buy more. Referee this to two friends and they themselves were pleased. Buy with confidence. Game changer in terms of physical activity and vitality
Decreases Endothelin-1 and increases Nitric Oxide which improves blood flow.
Rapidly enters into your blood in 20 minutes where it remains for 12 hours. It also has 2 peaks.
Increased the dilation of arteries by at least 70% for each person who took VINIA daily for three months.
Resveratrol is 82% soluble compared to Regular Resveratrol at 1%.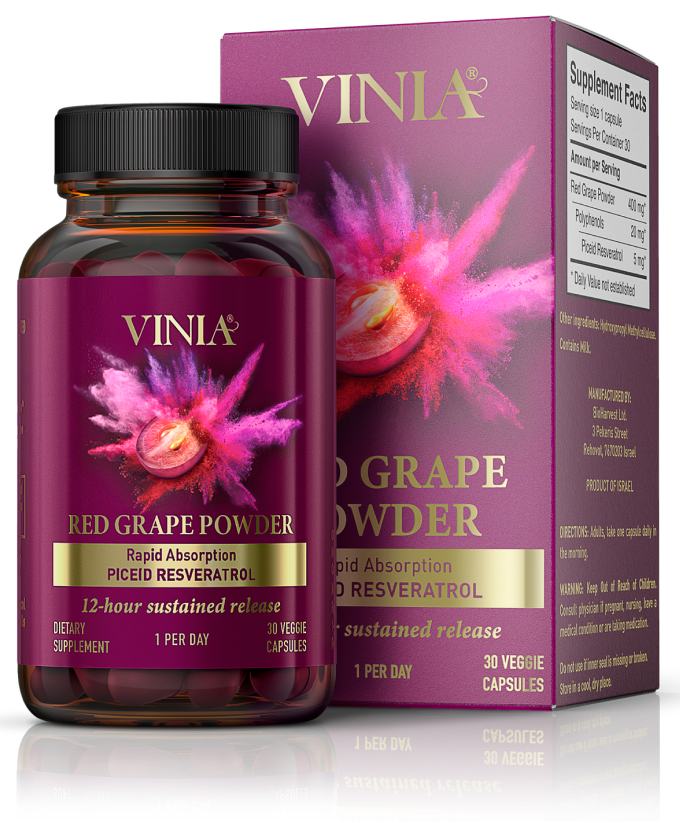 The benefits of red wine minus the alcohol, sugars, and calories. One VINIA capsule has the equivalent amount of Piceid Resveratrol as contained in a regular bottle of red wine or in 1000 red grapes.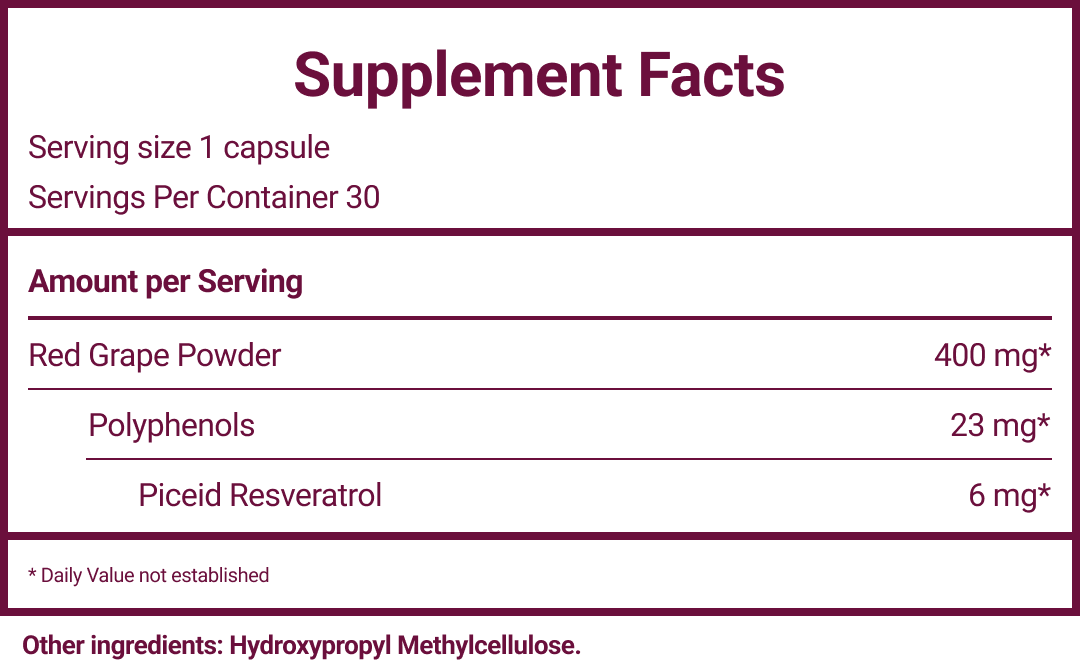 WE'VE GOT NOTHING TO HIDE
We harness the power of Piceid Resveratrol found in the skin of red grapes. Our breakthrough technology uses 99.99% less land than traditional agriculture. We grow grape cells that contain a matrix of bioactive molecules that contribute VINIA's efficacy.
When it comes to blood flow, you've got science on your side. No other blood flow superfood is packed with this much punch. Unleash the power of 1000 red grapes.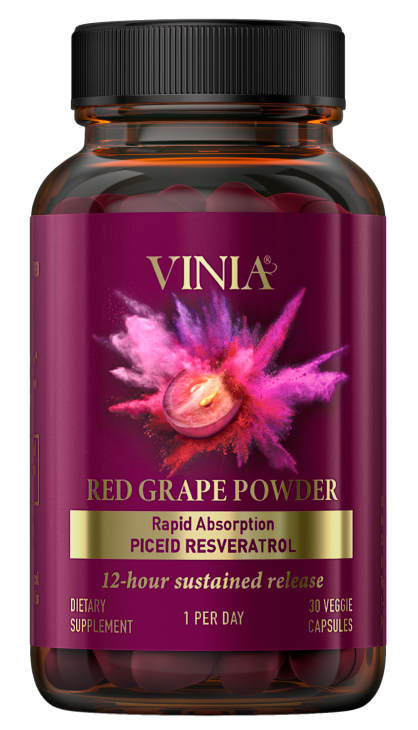 This is a great product with a wonderful sustainability story as well. The Piceid Resveratrol combined with the full bouquet of polyphenols from grape powder, derived through this novel bio-farming process, is far superior to the normal trans-Resveratrol supplements which are solvent-derived from Polygonum. This makes VINIA simply not comparable to a standard Resveratrol supplement. As an experienced functional and integrative physician and nutritionist seeing patients with complex chronic problems, I have found VINIA to be very effective and valuable.
Board Certified in Functional Medicine & Clinical
Nutrition
Fellow, American College of Nutrition
Member of BioHarvest Sciences Inc Scientific
Advisory Board
Here at VINIA, our in-house team of committed scientists and researchers harness the power of nature through science.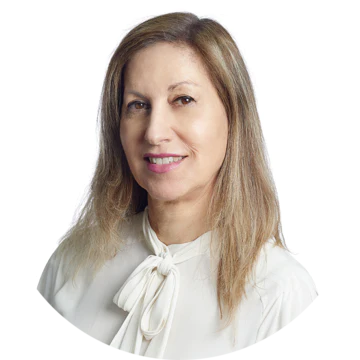 Founder and Chief Scientist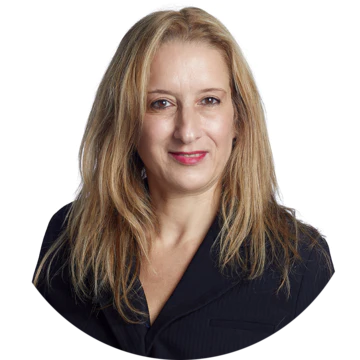 VP of Research and Development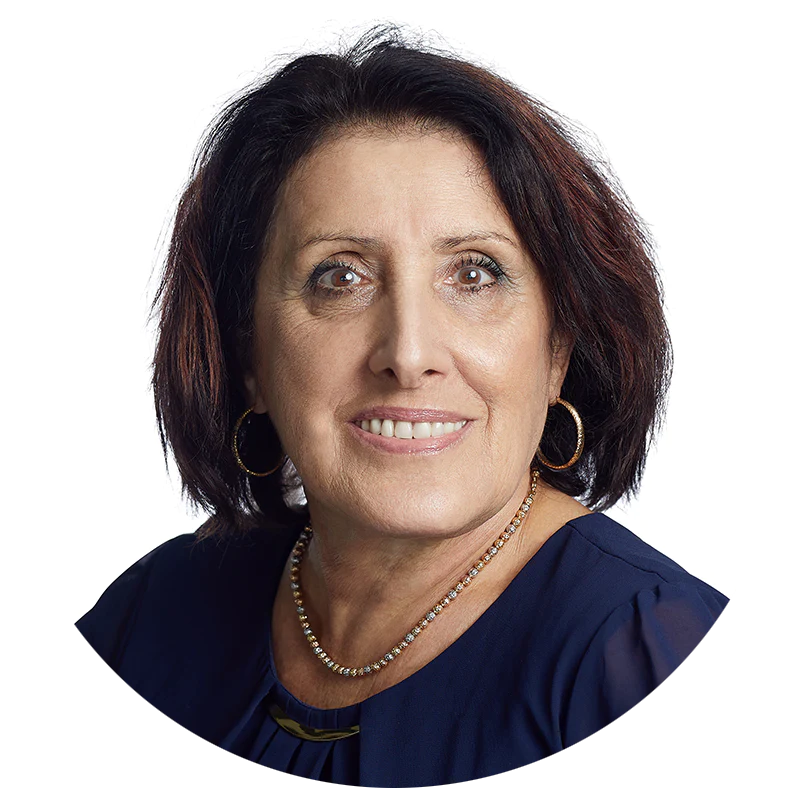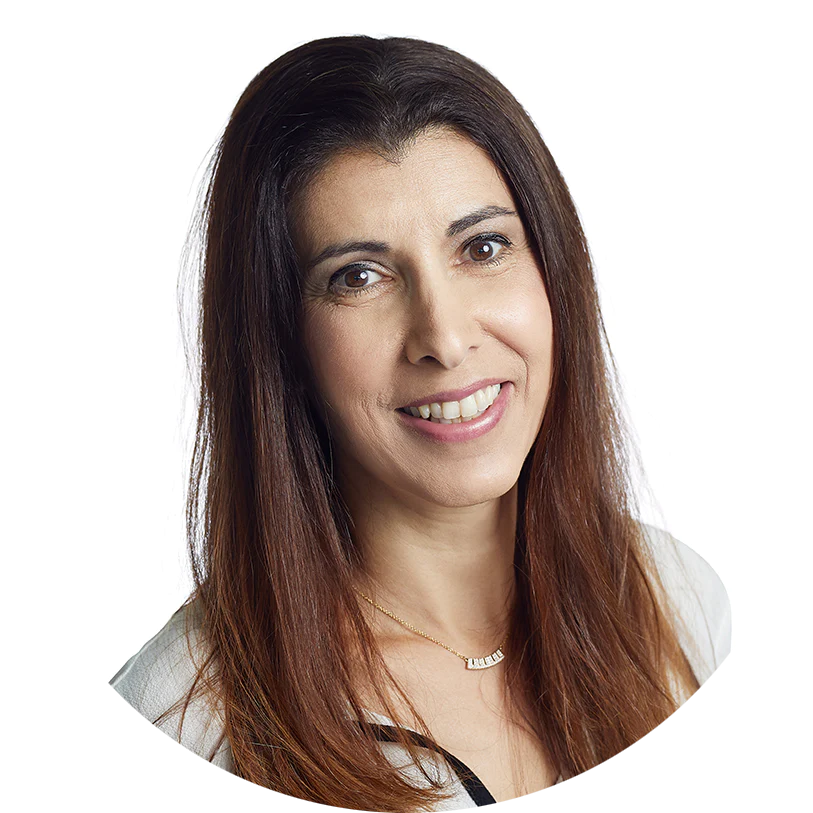 Director of Research and Development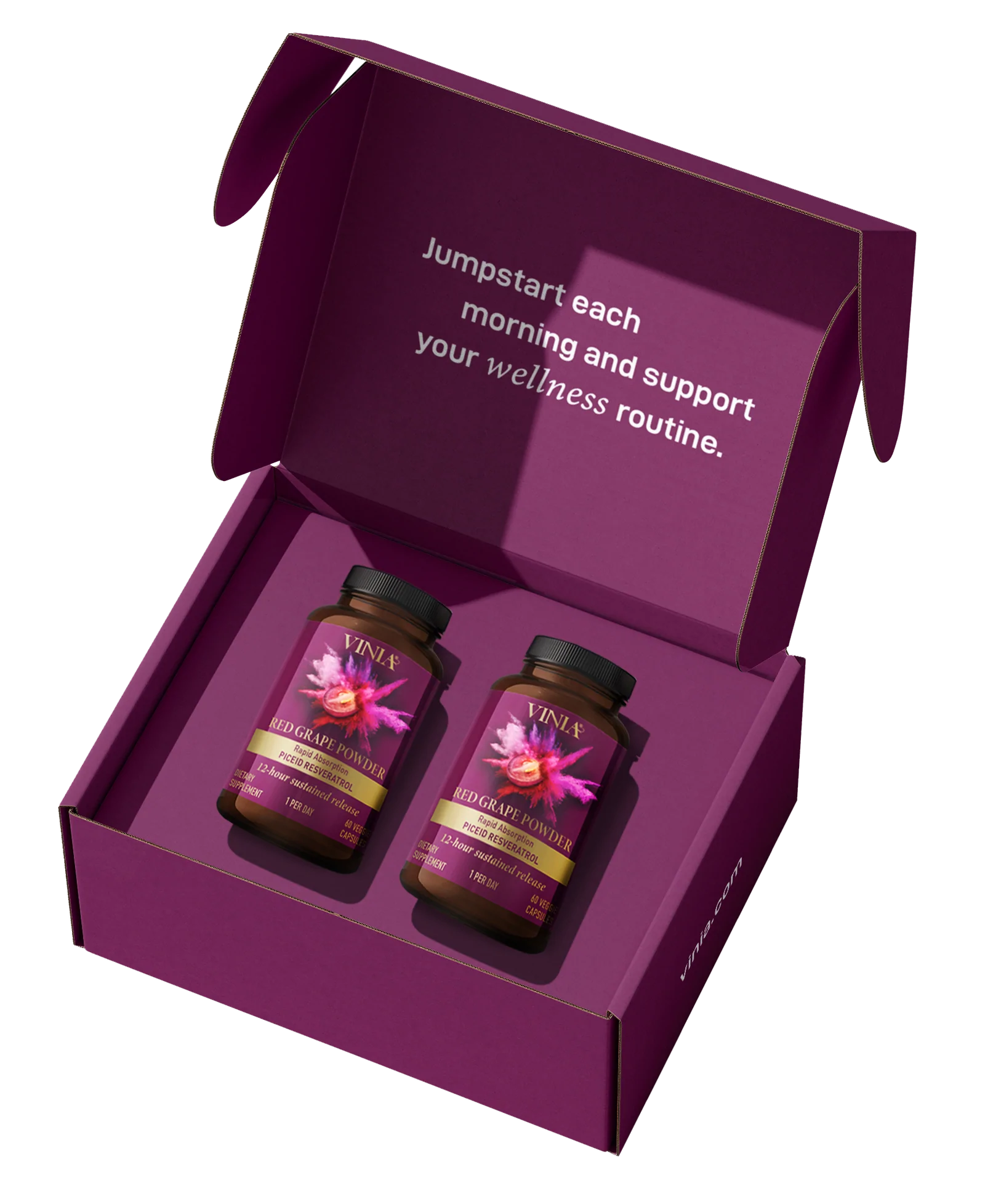 Easy to start. Easy to cancel. Our team of scientists and experts are on a mission to transform your mornings into a healthy ritual.


90-Day Money Back guarantee