Better Blood Flow. Better Life.

Full spectrum blood flow superfood from red grapes that works its magic at the cellular level.
4 Clinical Trials.
8 Scientific Studies.

500+ 5 Star Reviews.
Life changing testimonials.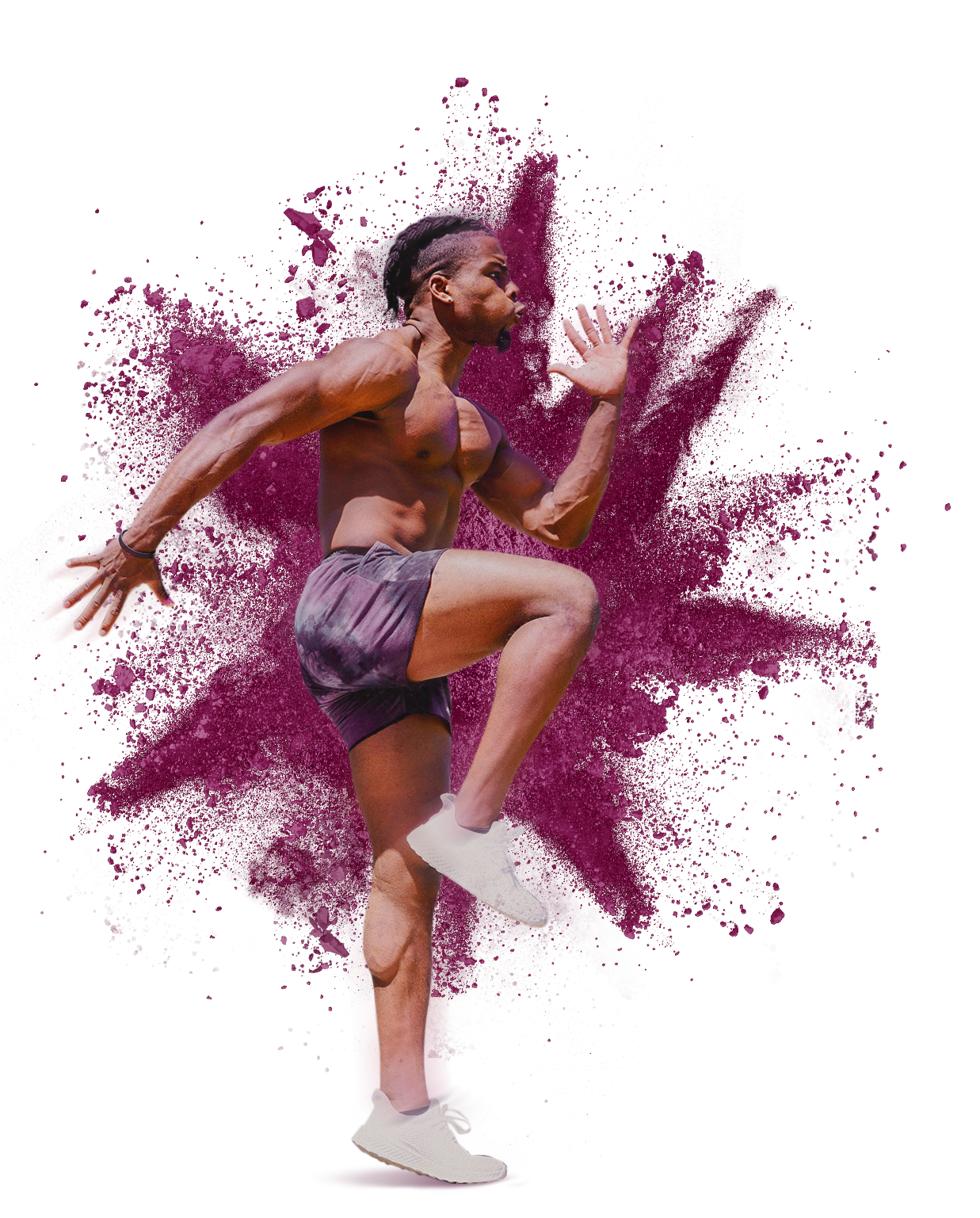 GET YOUR BLOOD
FLOWING ONCE AGAIN
Cold hands and feet, numbness, tingling, brain fog, and fatigue are signs that you may have poor blood flow.

As we age, we produce less nitric oxide [NO] and more Endothelin-1 [ET-1], a peptide that constricts our blood vessels, stiffens arteries and is harmful in excess. NO increases blood flow and lowers blood pressure.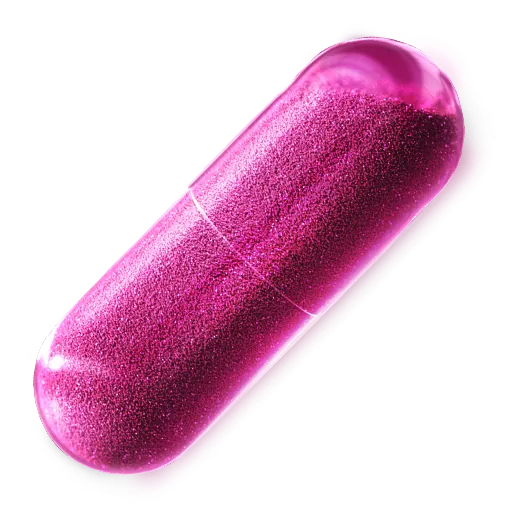 VINIA boosts nitric oxide production.* More nitric oxide means better blood flow.
Through better blood flow, VINIA supports the removal of waste products from our cells.* VINIA promotes the body's natural detoxification system and elimination of harmful environmental toxicants.*

VINIA protects your cells and promotes cellular defense against toxins and oxidative stressors.*

VINIA restores your Endothelin-1 and Nitric Oxide balance, improving blood flow.*







One Capsule.
Once a Day.
Feel the Difference
Every Day.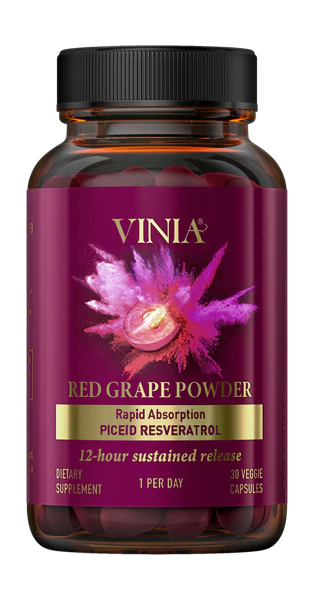 UNLEASH YOUR
HUMAN POTENTIAL
Blood pressure is one of the key measures of a healthy heart, so it's vitally important. Your heart is the hero of your operating system, delivering oxygenated blood and nutrients to every cell, tissue and organ in your body.
VINIA has the unique ability to restore balance between Endothelin-1 and Nitric Oxide which allows arteries to relax and dilate, increasing the volume of oxygenated blood and nutrients flowing to capillaries in the heart, brain and tissues throughout your body. VINIA is easily absorbed into endothelial cells where it triggers the natural release and vascular activity of Nitrous Oxide. The beneficial result of this added NO boost is an improvement in physical energy, mental alertness and ultimately, improved blood flow and heart health.*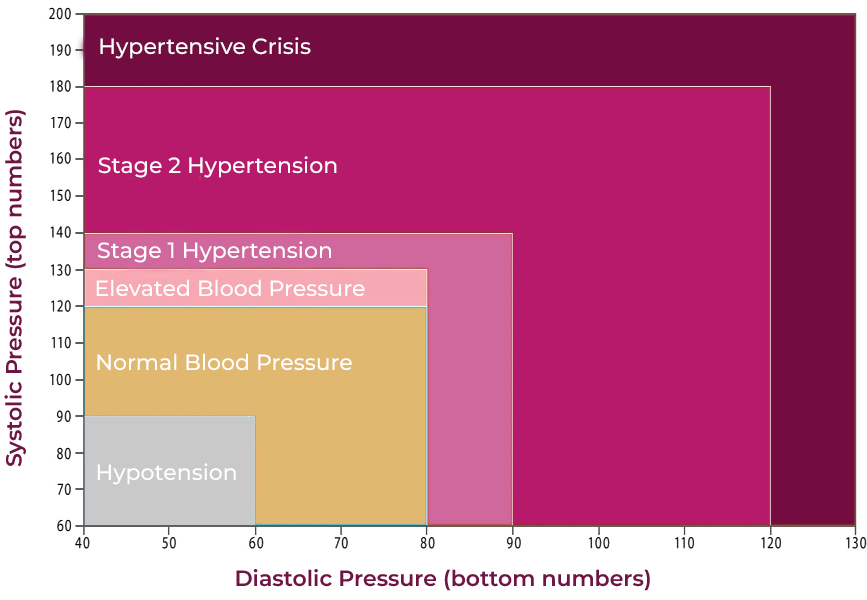 Let's talk about
blood pressure.

TWO NUMBERS ARE USED TO MEASURE BLOOD PRESSURE
Blood pressure is a measure of the force against the walls of arteries in response to the pumping of heart. If arteries become less flexible, blood pressure rises. When your blood pressure rises, your heart works harder.

SYSTOLIC — top number
Measures the force when your heart contracts.

DIASTOLIC — bottom number
Measures the force when your heart rests.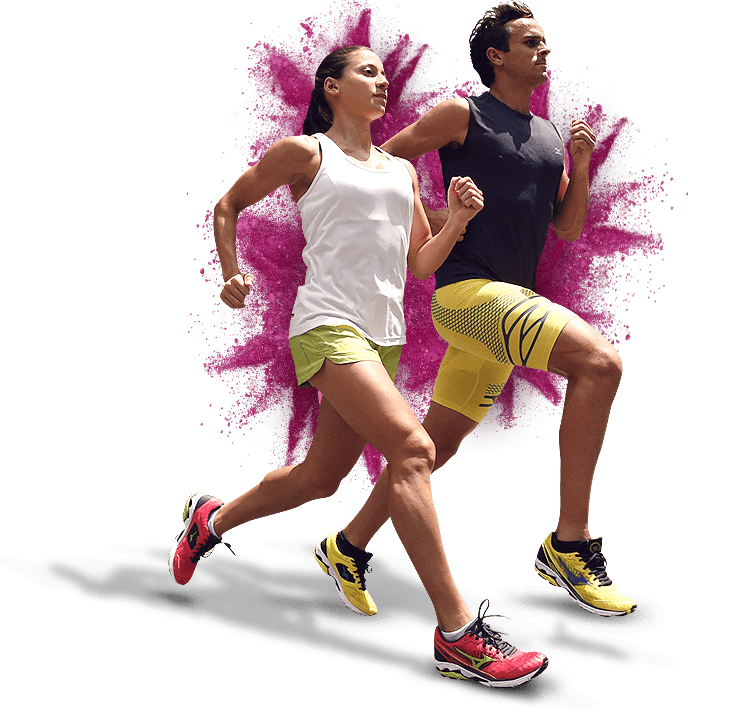 Tips to maintain
healthy blood pressure

IT'S NEVER TOO EARLY TO GET ON TRACK.
✓ DIET: Eliminate processed foods, sugar, fructose, salt, unhealthy fats. Eat more fermented foods. Eat a diet rich in vegetables and fruits containing a type of phytonutrient called polyphenols.
✓ NITRIC OXIDE — More nitric oxide means better blood flow
✓ POTASSIUM — Foods that are rich in potassium are important in managing high blood pressure because potassium lessens the effects of sodium.
✓ EXCERCISE — Get regular exercise
✓ REDUCE STRESS — Stress may reduce blood flow by constricting coronary vessels.
✓ GET SOME SUN — Sunlight exposure increases the level of nitric oxide in your skin which helps dilate blood vessels.
✓ CUT BAD HABITS — Lose weight, stop smoking and cut down on alcohol consumption
✓ TRACK YOUR BP — Monitor your blood pressure at home.


Blood is your life force. Our clinical trial showed that VINIA increased the dilation of arteries by at least 70% for each person who took VINIA daily for three months.*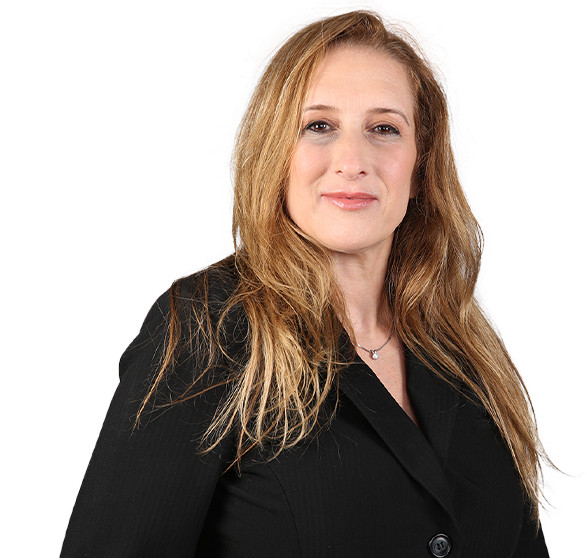 When we talk about blood flow, we speak about the entire body.
When you improve blood flow, you think more clearly. You are more awake."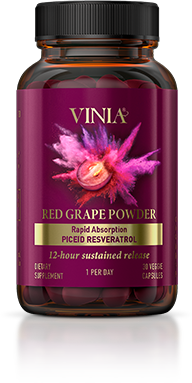 We have achieved a standard of Piceid Resveratrol from red grapes that has never been seen before. Our clinical trial and in vitro studies demonstrate that VINIA:
Our in vitro studies show that VINIA boosts nitric oxide production by 120%. VINIA restores your Endothelin-1 and Nitric Oxide balance.*
Our in vitro study shows that VINIA decreases Endothelin-1 by 50%.* Endothelin-1, a peptide that increases as you age, constricts blood vessels and slows down blood.
Our internal testing shows that Piceid Resveratrol has 82% solubility vs 1% for regular Resveratrol. VINIA gets absorbed into your blood stream faster providing greater impact.
Our clinical trial showed that VINIA increased the dilation of arteries by at least 70% for each person who took VINIA daily for three months.*

VINIA enters the blood stream within 20 minutes where it remains bioactive for 12 hours.
Sustained release.
VINIA remains bioactive for a full 12 hours providing sustained energy and alertness.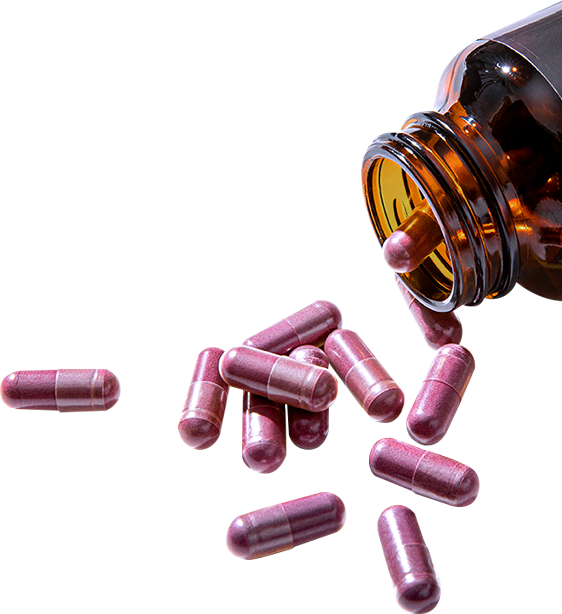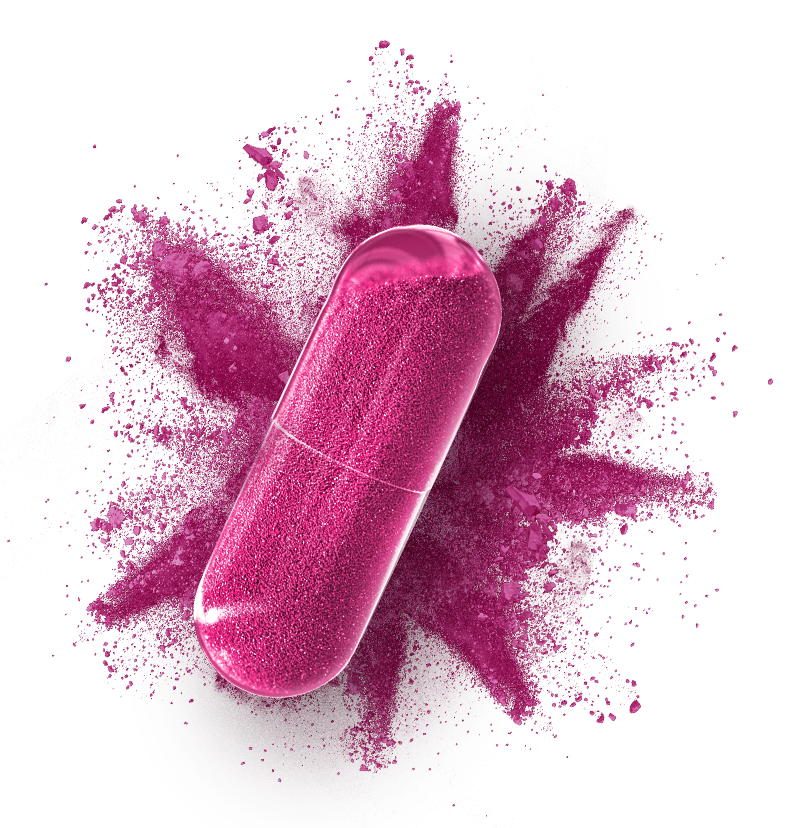 GLOBAL LEADER IN
PLANT CELL BIOLOGY.
Plant biology is leading the revolution in cellular nutrition and blood flow wellness. Brought to you by BioHarvest Sciences, the pioneers of game-changing cellular superfoods. With our patented BioFarming technology, backed by decades of global scientific research and over $60M USD of investment, we grow bioactive ingredients in their natural state and composition for the human body. We unlocked the secrets of cellular plant biology to bring the power of plants to the people.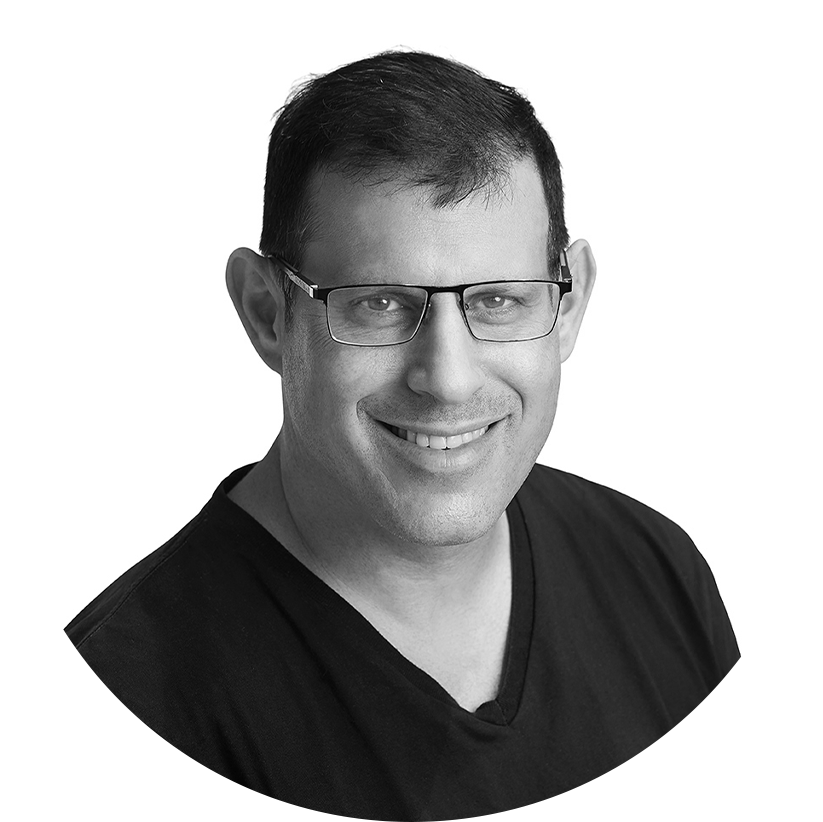 BioHarvest is at the forefront of a new technology that will help people live better lives. I love the planet. I want to leave this planet to my grandchildren in a better place than it was when I first got here."
Total control over the entire manufacturing process to ensure quality and consistency.
Our sustainable technology uses 99.99% less land than traditional agriculture.
Our biofarming technology is backed by 14 global patents to date.
POWERED BY
BIO-PLANT CELLICITATION™
BioHarvest has developed the only plant biotechnology that produces bioactive ingredients and secondary metabolites devoid of fats and sugars in their natural composition ensuring the highest bioavailability and efficacy. Our breakthrough patented technology is bringing robust cellular nutrition to the world.
4.8 Stars from over 800 Customers


Clarence D. (Verified Buyer) on 04/13/22
A friend of mine recommended this product to me and I am SO GLAD he did! As a person whose workday starts at 4am I've always had that afternoon "crash" but I see that my energy levels are better. I can actually feel and see the nitric oxide increase as my veins have that I normally only get at the gym after taking a preworkout supplement. I would take this for that alone, but once you throw in the benefits of Resveratrol, that's icing on the cake! I'm hooked!!

Better Workouts, Energy, and Focus

Jeremiah E. (Verified Buyer) on 03/12/22
It is now over 30 days I have been taking Vinia. I often work 60 to 70 hours a week, and I still found time and energy to get my workouts in. I'm 45 but feel like I have Energy of when I was 25. My nitric oxide levels feel like they must have increased. Dilated arteries for blood flow and energy to my entire body. Energy for the heart and brain.

Carlos O. (Verified Buyer) on 03/02/22
I'm hooked. Felt a quick shift in personal vitality. I'm 44, body felt like I was back in my mid-20's. More energy for physical activity more endurance. You will notice the lapse a few days after not taking it, less energy, feeling my actual age lol. Hard to not come back and buy more. Refered this to two friends and they themselves were pleased. Buy with confidence. Game changer in terms of physical activity and vitality.
OUR RESVERATROL
IS KINDER ON THE PLANET.
Unlike regular or synthetic Resveratrol from Japanese Knotweed or Polygonum Cuspidatum , we grow grape cells without growing the plant. Our sustainable technology uses 99.99% less land than traditional agriculture.
We are mindful farmers committed to reducing our environmental footprint. In just 3 weeks, with our unique technology, we accomplish what nature does in 1 year but with higher levels of polyphenol concentration, no sugar, calories or alcohol
No chemicals, no hazardous waste. No solvents or heavy metals in our manufacturing process, resulting in 100% biodegradable wastewater.
Than Industrial Production
87% lower energy use than regular industrial production of Resveratrol.

One bioreactor utilized in our manufacturing process produces the equivalent annually of approximately 240,000 square meters of land.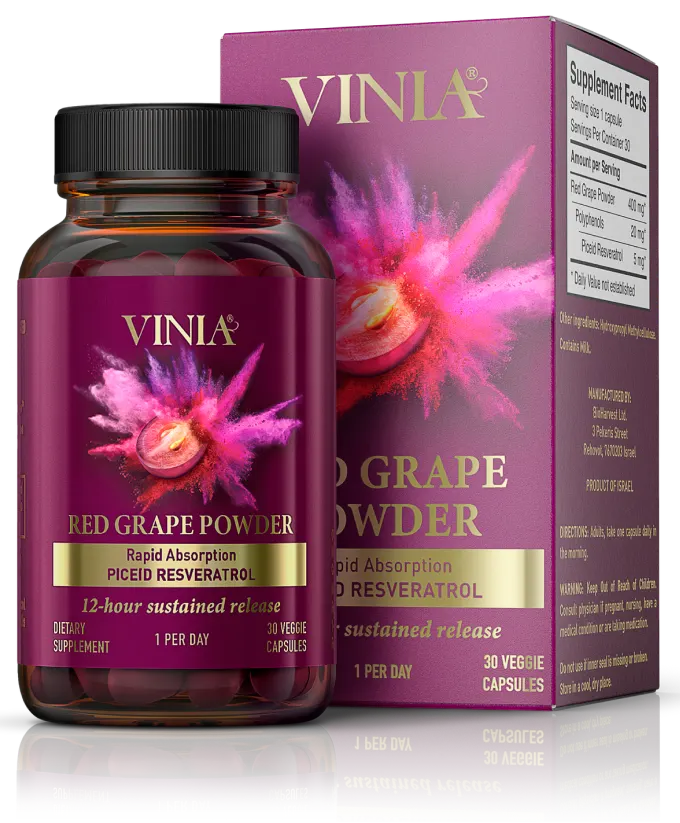 SUBSCRIBE & SAVE UP TO $250
Support optimal blood flow with VINIA, an easy habit you can stick to.
Clinically Researched Benefits:
✓ Support heart health by improving blood flow and delivery of oxygen*
✓ Increase dilation of arteries and blood vessels*
✓ Support blood pressure already within normal range*
✓ Support blood circulation*
✓ Produce more nitric oxide, which causes blood vessels to relax*
✓ Supports long-lasting antioxidant activity*
✓ Supports the production of protective phase 2 detoxifying and antioxidative enzymes*
✓ Promotes the body's natural detoxification system and elimination of harmful environmental toxicants*
✓ Promotes cellular defense against toxins and oxidative stressors*


Cancel Anytime, No Hassle

WE'VE GOT NOTHING TO HIDE Take a look inside
We grow grape cells that contain a matrix of bioactive molecules and polyphenols that contribute to VINIA's efficacy. Boost circulation and blood flow with red grape superfood that nourishes your cells at the cellular level.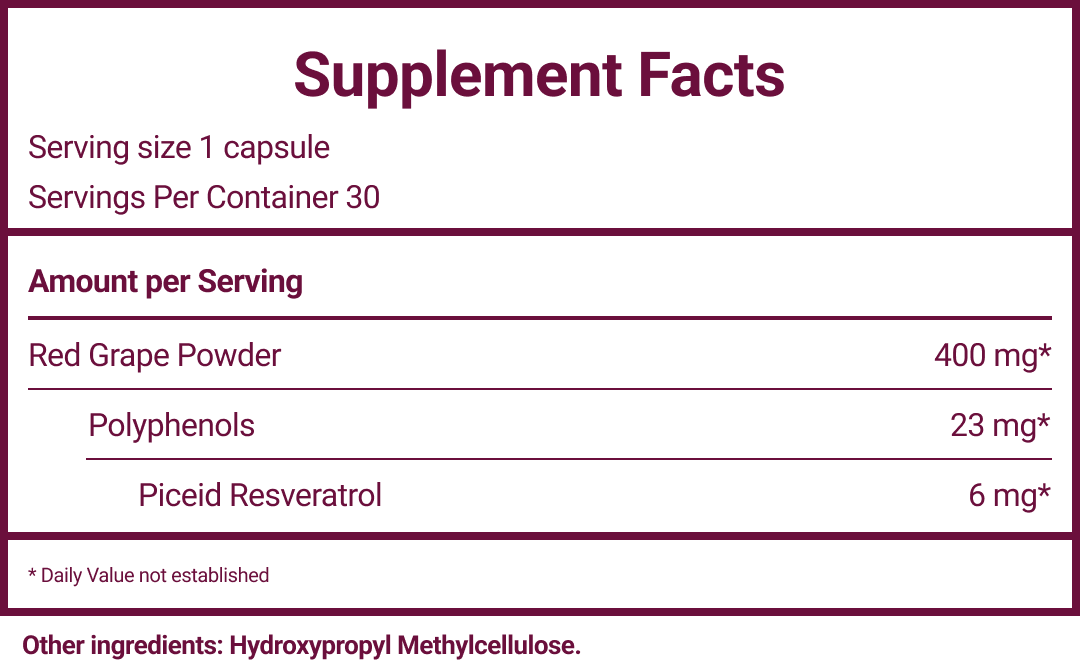 FROM SKEPTICS
TO BELIEVERS.
When it comes to blood flow, you've got science on your side. Blood flow delivers vital oxygen and nutrients to every cell while flushing out harmful toxins. Hear from customers who have made VINIA part of their daily ritual.
How Long Will it Take to See Results?

Training your body to produce its own Nitric Oxide doesn't happen over night. Everybody will experience VINIA differently depending on genetics, age, fitness level, and lifestyle. Results may vary.
Based on our clinical studies, we recommend taking VINIA for 90 days. However, many people will feel it even sooner. It can take weeks or months for you to experience VINIA's cellular reboot.
After 90 days of taking VINIA, your body and mind should feel re-energized and refreshed. Individual results may vary. This is where your dedication to taking VINIA daily pays off.
The longer you take VINIA, the more you'll maintain this new-found vitality. Invest in your cells every day. After feeling the health-promoting benefits of VINIA, why stop now?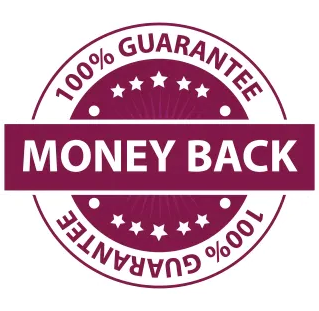 90-Day Money Back GuaranteeIf you are not satisfied, simply provide your receipt and any unused product in its original packaging, and we will refund you the full amount up to 90 days from the date of purchase from VINIA.COM for your first purchase only and subject to our terms of use.
90-Day Money Back Guarantee.
Better Blood Flow.
Better Life.
If you have any questions about blood flow or how VINIA can support your health—Don't hesitate to connect with our team of friendly specialists.